IT Administrator - part-time (f/m/d)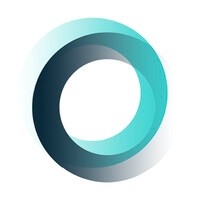 contextflow
Employment Types:
Part-time
Locations:
Remote; Vienna, Austria
Compensation:
USD per year
IT Administrator - part-time (f/m/d)
contextflow is an award-winning startup developing artificial intelligence-based software applications to support radiologists during clinical routine. Our team of deep learning and engineering experts use our own data flow framework for efficient deep learning development and benchmarking. Methods developed are aligned with data, annotation, clinical and IT requirements in mind and are deployed to hospital sites across Europe providing value in clinical routine to radiologists and to patients.
As an IT Administrator, you will support the company by providing a stable and secure IT infrastructure with up-to-date hardware and software to enable other teams to work and collaborate efficiently either remotely or from the office.
As a IT Administrator, you will:
Maintain and operate our hybrid (on-prem + cloud) network infrastructure
Maintain, upgrade and install new hardware and software to meet company objectives
Implement security protocols and procedures to prevent potential threats
Create user accounts and perform access control
Perform diagnostic tests and debugging procedures to optimize computer systems
Document processes, as well as back up and archive data
Develop data retrieval and recovery procedures
Keep up to date with advancements and best practices in IT administration
Provide IT and network support for employees working remotely or from the office
What you can expect:
You will be part of an interdisciplinary team, characterized by close collaboration and sharing of knowledge across boundaries of individual fields. We are focused on developing cutting-edge deep learning techniques that serve the rapidly-advancing needs of precision medicine and clinical practice. We place a huge emphasis on the well-being of all our team members. We take care and support each other so that we can grow together. We work hard but also enjoy spending time together. Every second Thursday, we have Happy Hour together. Feel free to ask about it in more detail in your interview :-)
Moreover, you will:
Become part of a team of AI medical image processing experts
Thrive in a young, dynamic learning environment where you can grow
Work on the exciting topic of medical AI software technology
Work directly with the founders and make meaningful contributions to company's action and value
Manage your own time via flexible working hours, remote work possible
Enjoy other perks such as company retreats, public transport tickets, myclubs membership, etc.
Founded in 2016, we are one of the leading AI medical imaging startups, having grown to 30+ people. To date, we have raised over €10 million from VCs and EU grants and work together with renown customers across Europe.
What we are looking for:
Minimum of 2 years' total working experience
Collaboration preferably on a contractor basis
Open to grow to full-time in future depending on company needs
Proficient in English (verbal and writing)
Structured work style, independence and high level of self-motivation
Excellent organizational and time management skills
Strong belief in growing together as a team
Empathy for each other
Excellent communication skills
Bonus Skills:
Experience with AWS/Google/Azure
Familiarity with terraform, docker, kubernetes
Willingness to travel to Vienna occasionally
Join an award-winning team:
Science & Business Award 2016 - Rudolf Sallinger Fonds
Most Promising Startup 2016 - BCS Search Industry
Digital Innovation Award 2017 - Austrian Federal Ministry of Education, Science and Research
Philips HealthWorks 2018 - Chosen as one of 19 participants out of 700+ applications
Best Pitch 2019 (Healthcare) - Pioneers Festival
Best Healthtech Startup 2019 (Austria) - Central European Startup Awards
Top AI30 (2020) - Forbes DACH
WKO Born Global Champions 2021
We are an equal opportunities employer and value diversity!
How to apply:
Interested? Send an email to jobs@contextflow.com with max 1500 characters (~ half a page), letting us know why you would like to join contextflow and how you can best contribute.
Please provide links or attachments with information about yourself (CV, LinkedIN, Xing, website, github…).
We look forward to receiving your application!